Please visit our sister company, Press Play Performance Lab to learn more about our evidence-based bike fits.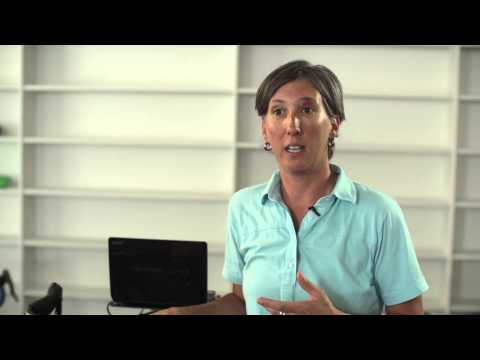 YOU ARE ONLY AS STRONG AS YOUR WEAKEST LINK
"I fit you to your bike and your bike to you." Dr. Greaux firmly believes that fitting one and not the other leaves the cyclist in a vulnerable situation. A properly fit bike is only as good as your biomechanics and fitness and vice versa. If you are not efficient in one, you are more at risk for injury and/or reduced performance. Dr. Greaux has the unique combination of assessing musculoskeletal dysfunction and alignment with the ability to do a complete bike fit and video analysis of your pedaling. She has become one of the first practitioners to obtain the "
Bike PT
" certification, a bike fitting certification for medical practitioners. Bike fits should not stop at just changing parts on your bike. Dr. Greaux's bike fit services differ from other bike fitters because she utilizes her knowledge of the client's cycling biomechanics, flexibility, strength, asymmetries, stability, and riding style. She can not only fit your bike to your body, but if she concludes your body has physical restrictions that affect your bike fit, pedal stroke, and your performance, she can fit YOU to your BIKE. She views our bodies as machines and we are able to make adjustments to our bodies to correct biomechanics on the bike, reducing the likelihood of injury and increasing performance.
Your Bike Fit
: Dr. Greaux's bike fitting and video analysis goals are simple: To increase performance and decrease the risk of injury. Your bike fit will include a personalized assessment of your biomechanics, flexibility, and strength. She will then take measurements with you on your bike and observe your pedal stroke. You will receive recommendations for a better bike fit and exercises to fit you better on your bike, creating an optimal environment for you to enjoy a long, healthy cycling career. BIKE FIT PROCESS
History of previous injuries and activities
Flexibility and Range of Motion as it pertains to cycling
Muscle balance testing
Saddle and Foot Pressure Testing
Force output (each leg)
Force/time plots
Elevated Platform
Cleat Assessment
Video Analysis of the cyclist to identify compensatory movements and technique
Dartfish software slow motion video
Bike Fit using state-of-the-art software, Dartfish to measure angles as well as a manual assessment using bike fit tools
Exercises to correct the weak links, compensations, and muscle imbalances
What to bring:
Please bring your bike, bike shoes, and cycling shorts. Please be prepared to remove your shirt so your trunk is available for observation on the bike. For women, please wear a sports bra. We have extra skewers at the office to put your bike on the trainer.
Bike Fit Testimonials
---
"I am getting old and I ride a lot. That equation equals hip problems for me. At some point you decide whether to just accept it or is there still something that can be adjusted or changed to improve the situation. I thought that if anyone could figure it out Dr. Jess Greaux could so I scheduled a bike fit and she had me change the height of my seat less than a quarter of an inch which has resulted in a much improved hip. As usual all was done with care and professionalism that keeps me coming back and recommending Innersport to as many people as possible. Jess..... Thanks for keeping me "greased!" - N.H.
---
Both my wife and I recently had our road bikes fitted by Dr. Greaux. Even though I had worked at a bike shop in my youth and I have been an avid rider for many years, I was surprised at how significant a change Jess made in my bike set-up. My riding position is now much more comfortable and more importantly, I can ride farther and faster with less work. It's quite amazing. My wife experienced a similar difference in her comfort and power, and she is particularly hard to fit. I strongly recommend that everyone who is serious about cycling have a fit done by Dr. Greaux. You will be very pleased with the results! Mitch
---
 PRICING
Pro Fit
$350
-Saddle Pressure Sensors
-Foot Pressure Sensors
-Force Analysis
-Fit Documentation
-X-Y Coordinate
-sEMG (add $75)
-Power Assessment
-Free 30 min follow-up within 30 days
Pre-Purchase Fit
$350
-Saddle Pressure Sensors
-Foot Pressure Sensors
-Force Analysis
-Fit Bike
-Fit Documentation
-X-Y Coordinate
-sEMG (add $75)
-Power Assessment
-Free 30 min follow-up within 30 days
Pro Fit with sEMG
$425
-Saddle Pressure Sensors
-Foot Pressure Sensors
-Force Analysis
-Fit Documentation
-X-Y Coordinate
-sEMG
-Power Assessment
-Free 30 min follow-up within 30 days
Other prices:
Follow up between 31-364 days of bike fit:  $150  (change of bike parts, injury, flexibility, dial in fit)
2 bikes at same time:  add $150